About Our Dental Office in Hammonton, NJ
Modern Dentistry Technology & Comfortable Dental Care
Your comfort is extremely important to us. Our dental office has an inviting reception area that's more like someone's living room than a traditional waiting area. Our warm, friendly team will cater to your needs and treat you like family.
Dr. Crescenzo and Dr. Joe stay current with advances in dentistry to enhance your experience and deliver the quality dental care you deserve. They use modern tools and technology, such as lasers that safely and efficiently remove and recontour soft tissues, to promote health and improve esthetics. At the Center for Advanced Cosmetic Dentistry, we provide leading-edge care for happy patients and fantastic smiles!
Our state-of-the-art dental office offers:
Sedation Dentistry
Digital Imaging
Laser Dentistry
Intraoral Cameras
Patient Education
The Wand
Nitrous Oxide
Sterilization Center
Amenities Like Warm Blankets & Headphones
Community Involvement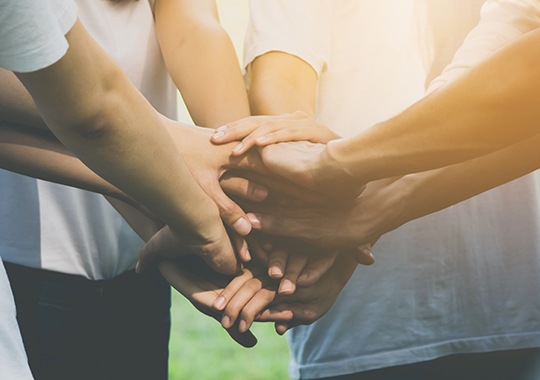 In addition to working so hard within the dental office walls, our team also strongly believes in inspiring new reasons to smile throughout the greater Hammonton, NJ community! Dr. Crescenzo and Dr. Joe regularly donate to local public/private schools and provide presentations to classes about the importance of maintaining good oral health habits for life. If you know of a good local cause that could some additional support, don't hesitate to let us know – we'd love to get involved.
In Memory of Dr. Donald Crescenzo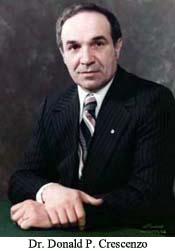 Dr. Donald Crescenzo opened this dental office in 1960. He passed away in February of 2008 after a long battle with Parkinson's Disease. There are many patients that started visiting him in 1960 and have been part of our extended family for decades. Dr. David Crescenzo certainly appreciates the loyalty shown by the many families that continue to have him as their dentist. His goal is to carry on what his father started almost fifty years ago – quality dental treatment with a caring, personal touch.
Contact the Center for Advanced Cosmetic Dentistry in Hammonton, NJ to make an appointment! Our dental office serves South Jersey, Egg Harbor Township, Galloway, and surrounding communities with excellent dental care, a variety of services, and friendly, personalized treatment.