Dental Crowns & Bridges - Hammonton, NJ
Custom-Made Smile Repair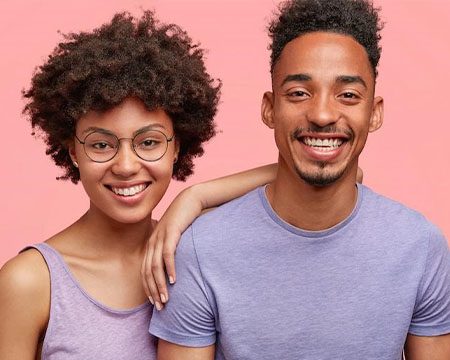 The Center for Advanced Cosmetic Dentistry in Hammonton, NJ offers several options for beautiful and functional restorative dentistry. These options include dental crowns and bridges. With crowns and bridges, Dr. Crescenzo and Dr. Joe can craft custom solutions to damaged and missing teeth.
Why Choose Center for Advanced Cosmetic Dentistry for Dental Crowns & Bridges?
High-quality ceramic materials that look completely natural
CEREC One-Visit dental restorations
Custom-designed solutions for every patients' unique needs
Dental Crowns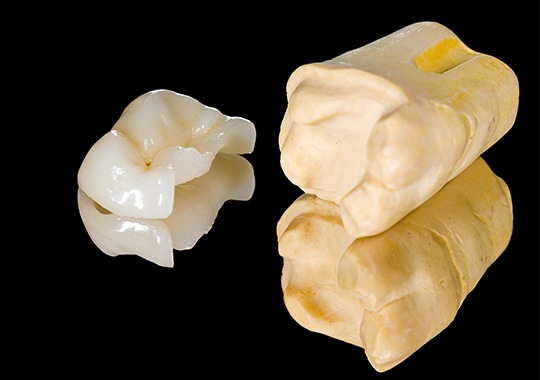 If you're self-conscious about cracked, broken, decayed, or worn teeth, we can bring back your healthy, natural looking smile with dental crowns, also called caps. A crown can return structure, strength, and function to a tooth with extensive decay or damage. Designed to fit snugly and function as a healthy tooth, a crown will protect your tooth from further damage and preserve the jaw's correct natural alignment.
We use precious metal, porcelain pressed (or fused) to metal, or all-porcelain crowns. To maintain a fully white smile, we recommend all-ceramic crowns. Our precise color-matching system allows us to find the right shade of porcelain to blend with your natural tooth color. Porcelain crowns are also extremely durable and long lasting, and these benefits make them popular with dentists as well as patients.
Dental Bridges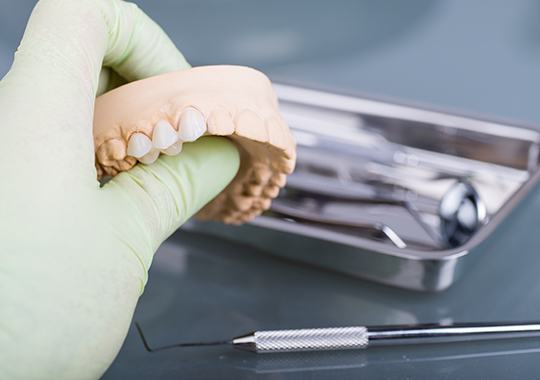 If you are missing a tooth, a permanent bridge can often be made to replace it. It should look and feel natural, without hooks or clasps, and stay in permanently, allowing totally normal function. When teeth are missing, the remaining teeth begin to change position, and this can lead to numerous problems, including the loss of more teeth. A fixed bridge will prevent teeth from shifting and stabilize your bite.
We invite you to make an appointment with Dr. Crescenzo and Dr. Joe at the Center for Advanced Cosmetic Dentistry. As our name implies, we'll strive to create beautiful results with custom dental crowns and bridges. We're here for patients from Hammonton, South Jersey, Egg Harbor Township, Galloway, and surrounding communities. Contact us to explore your options for excellent dental health.