Preventive Dentistry – Hammonton, NJ
Beautiful Smiles Start Here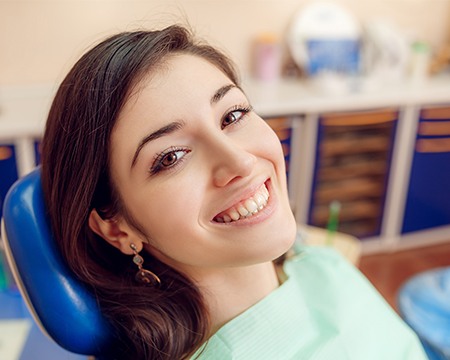 An attractive smile starts with a healthy mouth. Dr. Crescenzo and Dr. Joe believe that caring for your teeth and gums now is critical to avoid problems later. You'll save time, money, and potential discomfort in the long run and have a healthy, happy smile for a lifetime. As your dental health team, we'll partner with you to deliver a healthy, sparkling smile!
Why Choose Center for Advanced Cosmetic Dentistry for Preventive Dentistry?
Family-friendly: Happy to treat adults & children alike
State-of-the-art dental office led by 2 experienced dentists
Care completely personalized for every patient
Dental Checkups & Teeth Cleanings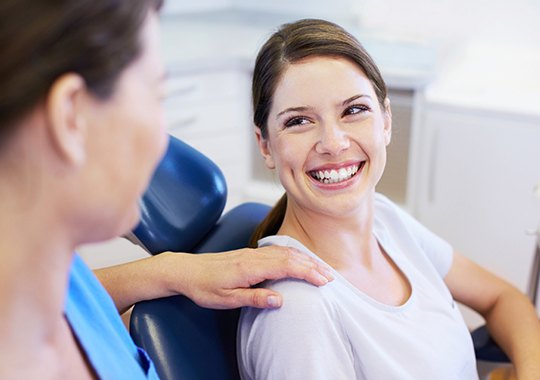 At your six-month checkup and hygiene appointment, Dr. Crescenzo or Dr. Joe will perform a comprehensive oral exam. They'll look for tooth decay and gum disease as well as perform an oral cancer screening. Our hygienist will remove plaque, tartar, and hardened food particles from your teeth to promote optimal oral health. These routine appointments will ensure that dental problems don't have the chance to "sneak" up on you. You will also have a chance to ask any questions you might have about your dental health.
Fluoride Treatments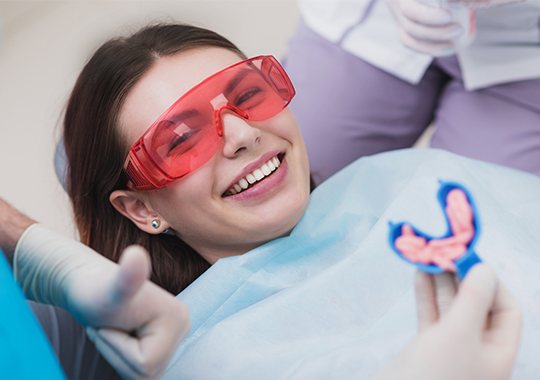 Regular exposure to fluoride has been shown to strengthen the enamel and even repair areas with minor damage, which is why you'll so often find it in both oral healthcare products and public water sources. As part of your regular checkups, we can briefly coat your teeth in a highly-concentrated fluoride varnish to ensure you stay cavity-free between appointments. It's one of the simplest and most effective ways to stop tooth decay before it even starts.
Nightguards for Bruxism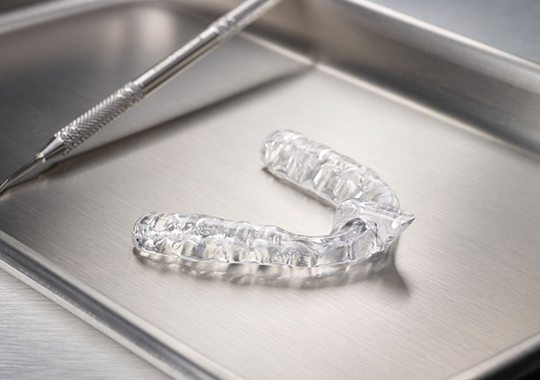 Dr. Crescenzo can provide relief from bruxism (nighttime teeth grinding) and TMJ disorder using customized, non-surgical therapies that promote healthy function. A nightguard is a small oral appliance that fits over the teeth and prevents them from meeting in dangerous ways while someone sleeps. This not only protects the enamel from damage, but it can also save the TMJ muscles from strain. Every nightguard is specially-made for patients to provide both a comfortable fit and an effective treatment.
TMJ/TMD Therapy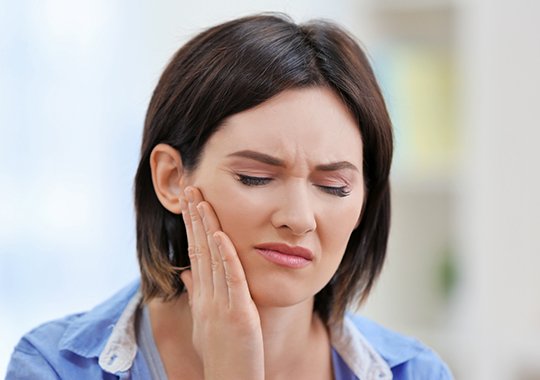 Does it hurt to open and close your mouth? Do you feel a constant ache in your jaw after chewing, or do you frequently experience headaches? If so, then you may be experiencing a temporomandibular joint (TMJ) disorder, also known as TMD. This is the joint that connects your lower jaw to the rest of your head, and if it becomes inflamed, injured, or misaligned, it can cause all kinds of chronic pain throughout the face, head, and neck. As an LVI-trained dentist, Dr. Crescenzo is able to diagnose these kinds of problems as well as provide treatments that can both improve function and deliver long lasting relief.
Children's Dentistry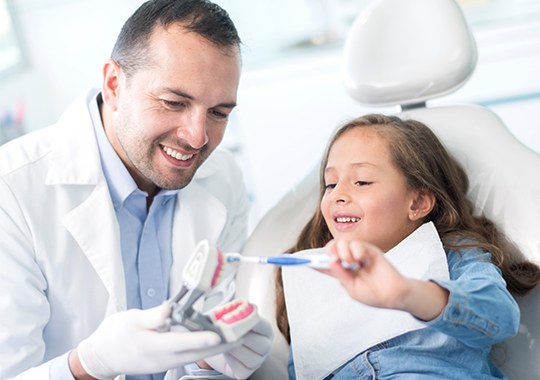 Early age dental care is absolutely essential to having a healthy child, and at the Center for Advanced Cosmetic Dentistry, we're more than happy to see any growing smiles you might have at home. We can provide your child with regular checkups and cleanings, fix any problems that pop up along the way, and help them develop healthy habits that will serve them well into adulthood. We'll also be able to answer any questions you might have about your child's oral health.
Dental Sealants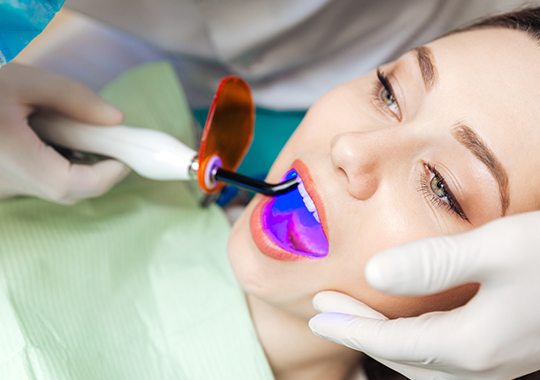 A dental sealant is a thin layer of composite resin we can place over a tooth in order to protect the enamel from cavity-causing factors such as plaque, bacteria, and acids. We simply paint on the resin which then hardens and literally seals the tooth off from harm. Typically, they are only applied to the chewing surfaces of the back teeth, as they are the places where cavities occur most often.
Oral Cancer Screenings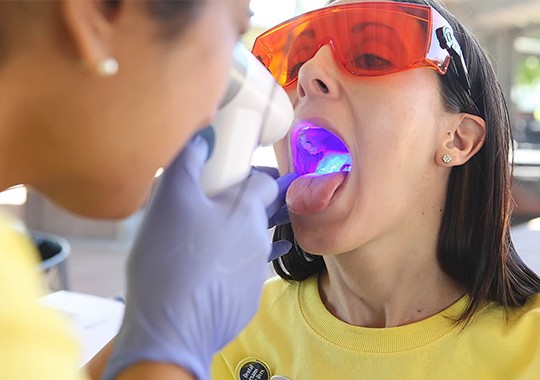 We will perform an oral cancer screening every time you come to see us because early detection of the disease is the key to surviving it. Our team will be able to spot the signs of cancerous tissues within the mouth much sooner than you, so this is just another reason to not skip out on your regular appointments! If needed, we can organize for a biopsy so a patient can get the treatment they need right away.
If you want a beautiful and healthy smile for life, contact the Center for Advanced Cosmetic Dentistry in Hammonton, NJ for an appointment. For South Jersey, Egg Harbor Township, Galloway, and the surrounding areas, our dental office has been providing quality general dentistry since 1960.