Root Canal Therapy - Hammonton, NJ
Fast Relief For Hurting Teeth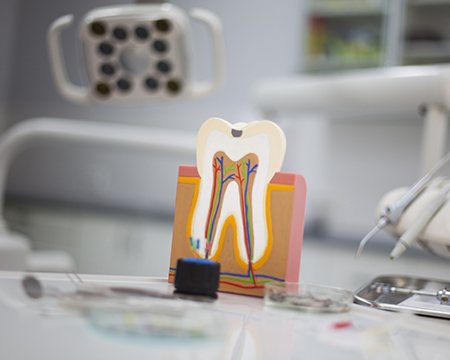 At the Center for Advanced Cosmetic Dentistry in Hammonton, NJ, we've been providing comprehensive dental care to the community since 1960. Dr. Crescenzo, along with Dr. Joe, carries on the tradition of excellence started here by his father, Dr. Donald Crescenzo, to continue helping people overcome dental pain and damage for stronger, healthier smiles. One procedure we offer to help us continue this tradition is root canal therapy.
Why Choose Center for Advanced Cosmetic Dentistry for Root Canal Therapy?
Able to quickly relieve severe toothaches
Safe & virtually pain-free procedure
Gentle dental sedation guarantees a comfortable experience
Why You Might Need a Root Canal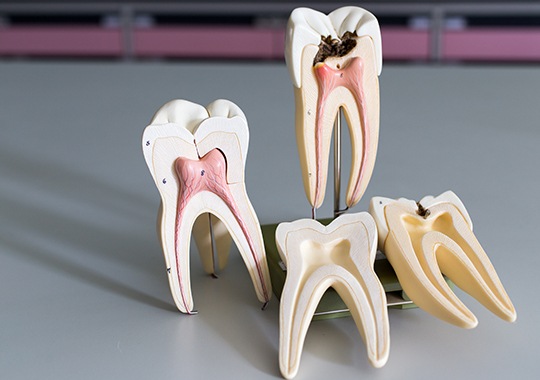 Your teeth contain several layers: the outer protective enamel, a secondary layer of sensitive dentin, and an inner pulp that contains components commonly referred to as the "nerve" of the tooth. Each pulp chamber branches off, forming canals that lead toward the tooth root tip. These infamous root canals provide a means for the tooth to absorb what it needs from the blood and get rid of toxins or other unnecessary materials via the bloodstream.
A deep cavity, traumatic injury, or tooth fracture can make the canal susceptible to bacterial infection, which can kill the pulp, stimulate increased blood flow, and create pressure within the tooth. This can cause severe tooth pain and may initiate bone degeneration, tooth loss, and even more acute pain. If you see a dentist in the earliest stages of this condition, the tooth may be saved with a root canal. Otherwise, it should be extracted and replaced with a prosthetic.
Nothing to Fear Anymore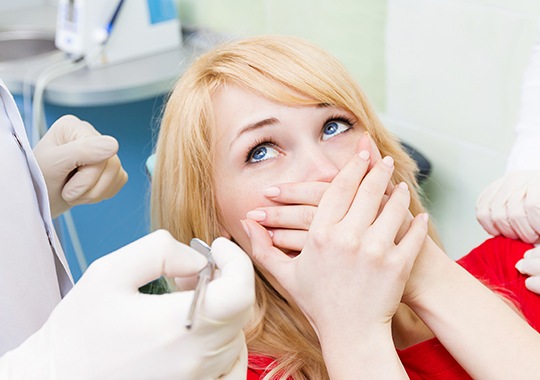 Will root canal therapy hurt? Not with today's advanced analgesics and technology. In fact, the entire process can be so comfortable that many patients doze off. Oftentimes, root canal therapy can be completed in a single appointment. We simply clean out the diseased canal, fill it with a biologically inert substance, seal it from further infection, and send you on your way. While some patients experience post-procedural soreness or slight tissue inflammation, these are controllable with over-the-counter drugs. Follow-up care involves thorough home hygiene and regular dental visits for cleanings and checkups.
Get the Relief You Deserve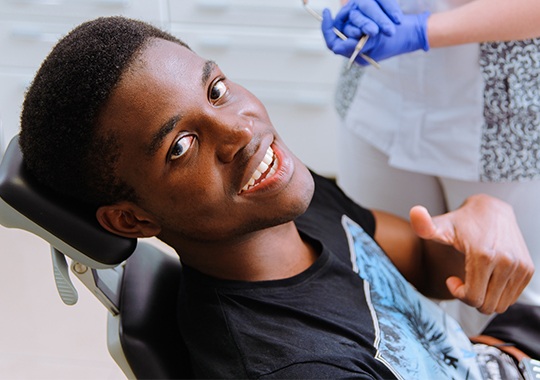 If you think you might need root canal therapy, contact the Center for Advanced Cosmetic Dentistry to make an appointment for an exam. We serve Hammonton and surrounding New Jersey communities, including South Jersey, Egg Harbor Township, and Galloway.