Dental Implant Salvage – Hammonton, NJ
Act Fast to Preserve Your New Teeth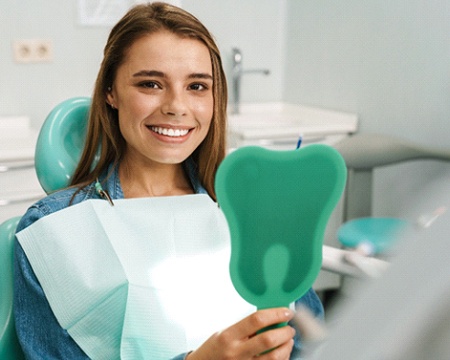 Dental implants are known for their consistency. They have a 95% of success after 10 years, and they have the potential to last for a patient's entire lifetime. But while implant failure isn't particularly likely, it's still something to be aware of. You need to understand the reasons why implants can fail so you can avoid them, and you need to be able to recognize the signs of failure so that you can call Dr. Crescenzo or Dr. Montalbano for a salvage appointment as soon as possible.
Why Choose the Center for Advanced Cosmetic Dentistry for Dental Implant Salvage?
Complete Dental Implant Treatment In-House
Advanced Diagnostic and Treatment Planning Technology
Low-Interest Financing for Affordable Care
Why Do Dental Implants Fail?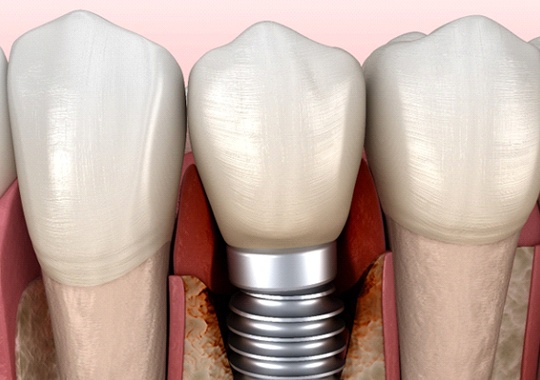 As you might expect, there isn't just one reason why dental implants might fail. That said, it most commonly happens due to peri-implantitis, which you can think of as a specialized kind of gum disease. Bacteria can infect the tissue around the implant and weaken the bond between the post and the rest of the jawbone. Eventually the jaw can no longer support the implant, which in turn starts to become loose. Peri-implantitis is commonly caused by oral hygiene problems, although there are other risk factors.
Dental implants might also fail due to unsuccessful osseointegration, physical trauma, or medical conditions like cancer. The exact cause will be explored during your examination.
Symptoms of Failed Dental Implants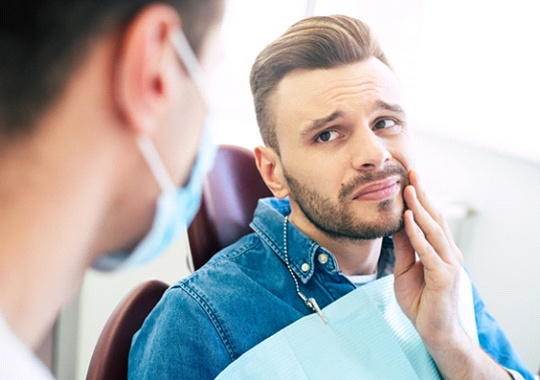 Dental implant failure can happen at any point after you get your implants; sometimes it happens right away, and in other cases it doesn't occur until decades later. The symptoms that you need to watch out for include:
Unusual or severe pain around the implant, especially after the mouth should have healed.
Implant post that feels loose to the touch.
Notable bleeding, swelling, or pus around the implant site.
Having trouble chewing foods that you were able to eat without issue before.
Immediate action is needed if you notice any of these symptoms, so give our office a call immediately to ask about implant salvage options.
How Dental Implant Salvage Works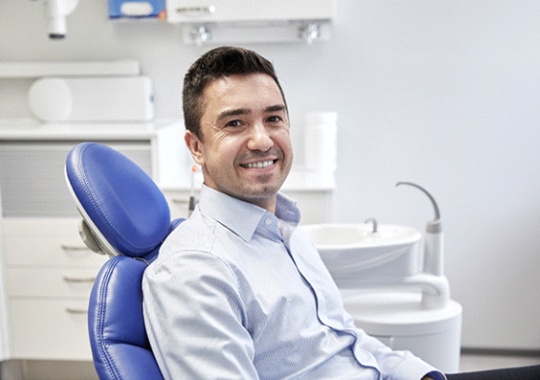 We'll take a look at your implant and explain what treatment options are available based on what caused the failure. We may be able to save an implant that has been compromised by infection with a deep dental cleaning or other infection control measures. We may need to remove the dental implant for your treatment, but a new one can be placed later once the jaw is ready for implant surgery again.