Advanced Dental Technology – Hammonton, NJ
State-of-the-Art Care Just for Your Smile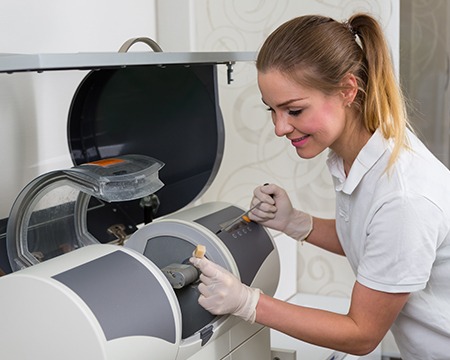 Modern dental technology enables dentists and their teams to accomplish some truly remarkable things these days, which is why Dr. Crescenzo and Dr. Joe work so hard to constantly integrate the latest advancements into our dental office. From diagnosis to treatment and every step in between, we use technology to make the overall experience better, faster, and more comfortable for our patients. If you're ready to experience the very best that 21st century dentistry has to offer, contact us today.
Committed to State-of-the-Art & Comfortable Dental Experiences
3D Cone Beam Imaging: Next-level treatment planning
All Digital X-Rays: Better images in less time
Laser Dentistry: Fast, painless & precise care
Intraoral Cameras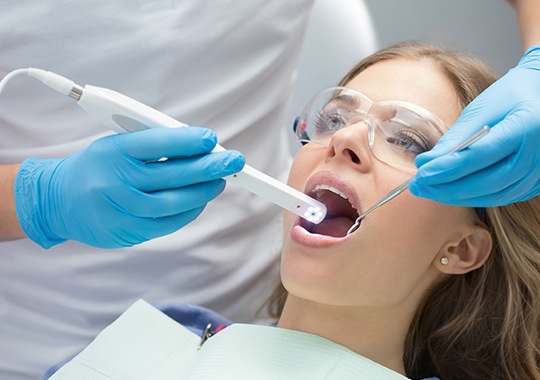 In dentistry, one of the greatest challenges is simply getting a good look at the teeth and gums, but thankfully, our intraoral camera now makes this nice and easy. Using a device no larger than a pen, we can capture high-resolution images from throughout the mouth and display them on a chairside monitor, enabling our team to better spot potential problem areas. Your dentist can then go over them with you so you're both on the same page and fully understand your needs.
3D Cone Beam Imaging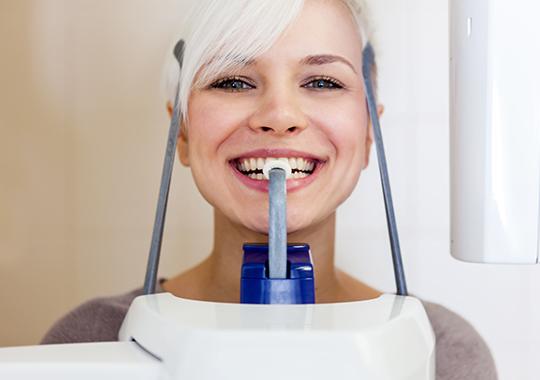 Our Cone Beam enables us to create a highly-detailed X-ray image of a patient's teeth, jaws, and surrounding oral structures, and we put this tool to great use in our practice. It enables us to create extremely precise treatment plans for dental implant placement, and it also helps us assess a patient's airway to see if they are at risk for sleep apnea. With it, we can make sure nothing gets past us so we're able to provide exactly what a patient needs the first time, every time.
All-Digital X-Rays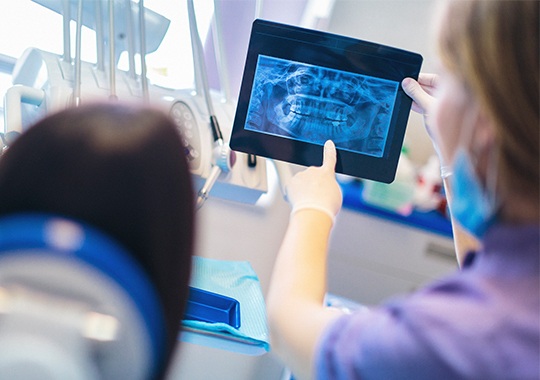 All-digital X-rays have completely changed the way we're able to diagnose dental problems that are hidden below the surface of the teeth. Compared to traditional film radiography, they create much sharper images, and they also take a fraction of the time to develop, which helps our patients save time. Even better, the process emits up to 90% LESS radiation, which is especially good news for parents. We can even show the images on a nearby monitor so patients can gain a better understanding of their dental health.
CEREC Digital Impression System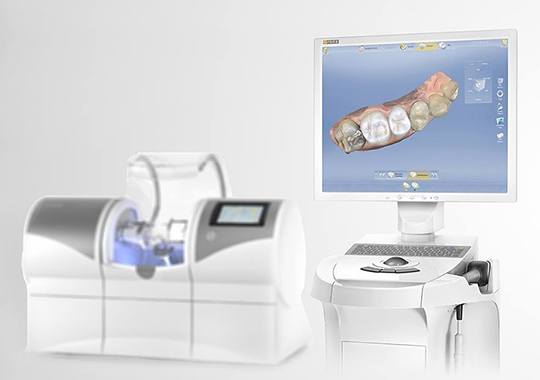 Dental impressions give us a working model of a patient's teeth so we can better personalize their treatment. Traditionally, a patient would need to spend minutes biting into dental putty to create one, but now, we can keep the putty safely locked away. Using CEREC technology, we only need to scan the mouth using a small handheld device, and sophisticated software is then able to put together an exhaustively detailed digital impression. This process is much faster than the traditional one, and more accurate as well, meaning a patient doesn't have to waste time on retakes.
Laser Dentistry
It isn't just science fiction anymore—your dentist can use lasers to take care of your teeth! Laser treatment is especially useful when it comes to treating gum disease, as it allows our team to quickly eliminate dangerous bacteria from along the gum line without harming the sensitive tissue. We can also whiten certain spots of the teeth with the laser and even prepare a tooth for a crown or filling without using a drill.