Replacing Missing Teeth – Hammonton, NJ
Get Your Complete Smile Back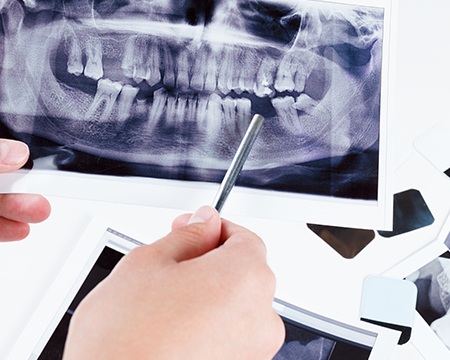 The condition of your teeth play a huge role in your day to day life, and nothing makes this more apparent than when one or more go missing. Even a single missing tooth can drastically affect someone's appearance and diminish their oral health, and these issues only compound as more teeth are lost. Fortunately, Dr. Crescenzo and Dr. Joe have everything you need to rebuild your smile right here in Hammonton. From traditional bridges and dentures to state-of-the-art dental implants, they'll help you achieve a full and healthy smile that you'll enjoy for a lifetime to come. To learn more about your options and schedule a consultation, contact us today.
Why Choose Center for Advanced Cosmetic Dentistry for Replacing Missing Teeth?
Team led by 2 highly experienced dentists
Porcelain restorations that look great & are built to last
All-inclusive dental implant care
Dental Bridges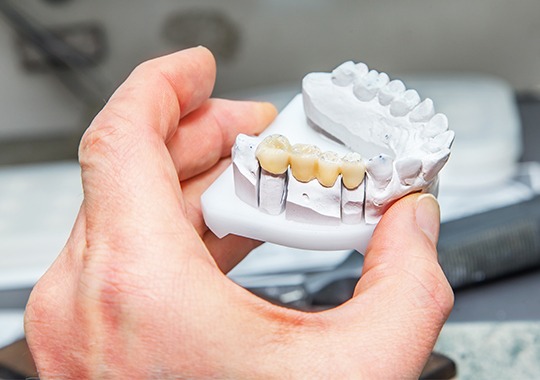 If you are missing one or more teeth in a row, a dental bridge offers a simple and reliable way to replace them. The prosthetic itself is affixed to dental crowns placed on the teeth on either side of the gap. With it, we can restore a person's appearance, help them regain natural chewing function, and also prevent the surrounding teeth from shifting out of place. Bridges can be either removable or fixed when paired with dental implants.
Learn More About Dental Bridges
Dentures & Partials
Whether you have a few remaining teeth or need all of them replaced, our team can design a denture just for you that fits comfortably, looks great, and can be trusted to last. Our dentures are made of high-quality ceramic teeth attached to an acrylic base that looks like gum tissue, giving it a lifelike appearance. Our patients can opt to get convenient removable dentures, or we can help them enjoy the strongest fit available today with implant-retained dentures.
Learn More About Dentures & Partials

Dental Implants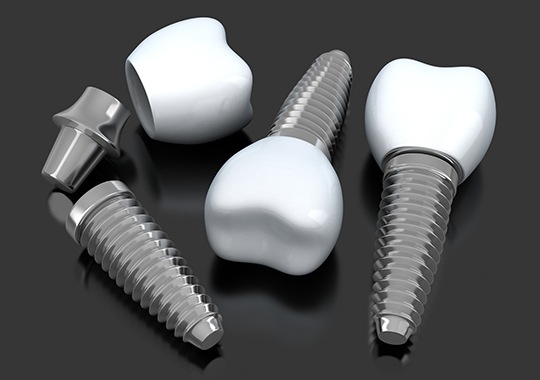 Dental implants are modern dentistry's best answer to tooth loss available today. They go beyond regular treatments to replace not just the visible part of a tooth, but the root structure below the gum line as well. This creates a final product that is extremely natural-looking, secure, and can be trusted to last for decades. Plus, you can actually have the entire procedure completed right here in our dental office, saving you time, money, and stress while you restore your smile.