Sleep Apnea Therapy – Hammonton, NJ
Take Back Your Mornings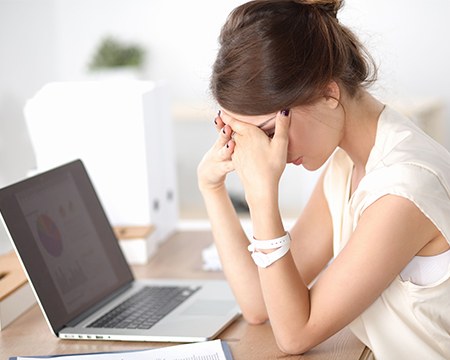 Sleep apnea is a serious disorder that affects about 25 million Americans every night, causing them to feel exhausted each and every morning. Diagnosing this kind of condition can be quite tricky because the most telling symptoms only occur while you're unconscious! Thankfully, our team is ready to help with this crucial step in the treatment process. Using our CBCT scanner, we can assess a patient's airway and determine if they are at risk for sleep apnea. From there, we can help them seek out the care they need so they can start sleeping and feeling better as soon as possible.
Why Choose Center for Advanced Cosmetic Dentistry for Sleep Apnea Therapy?
Sleep apnea assessment using high-tech CBCT scanner
Custom-made sleep appliances for every patient
Able to stop chronic snoring
How is Sleep Apnea Diagnosed?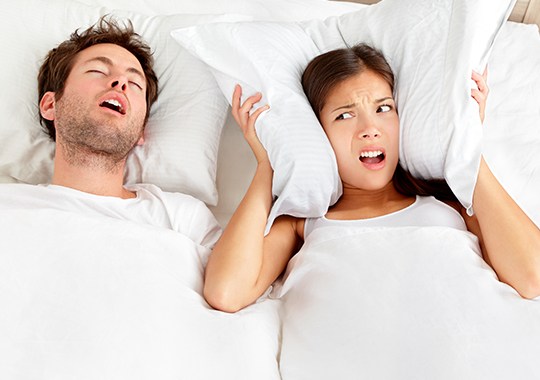 As we touched on above, diagnosing sleep apnea can be quite difficult, but our team can use advanced imaging to literally map a patient's airway and determine whether or not they're at risk for the disorder. If they are, we can refer them to a sleep doctor to undergo a sleep study. This will involve a patient sleeping one night while their breathing, heart rate, and other vital signs are monitored. Based on the results, a sleep doctor can make a proper diagnosis, and with that, a patient can start to seek out treatment.
How is Sleep Apnea Treated?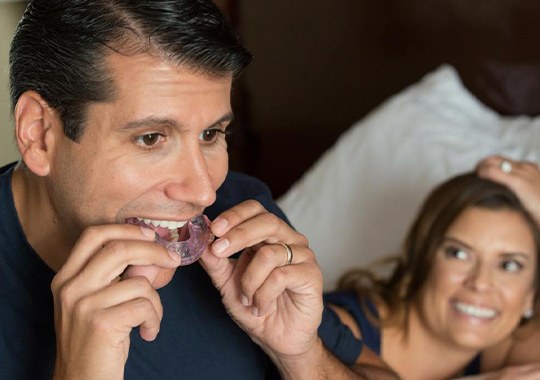 There are two main ways doctors treat sleep apnea these days. The most popular method by far is called CPAP therapy, in which a patient literally wears a mask connected to an air pump that keeps the airway open using a steady stream of oxygen. As you can imagine, many patients find this extremely uncomfortable, leading them to use the second treatment called oral appliance therapy.
With this, a patient simply wears a small mouthpiece (designed by a dentist) to bed every night, and it slightly adjusts the lower jaw forward to keep the airway open. The end result is that a patient is able to breathe normally, sleep deeply, and wake up feeling well rested.