December 10, 2019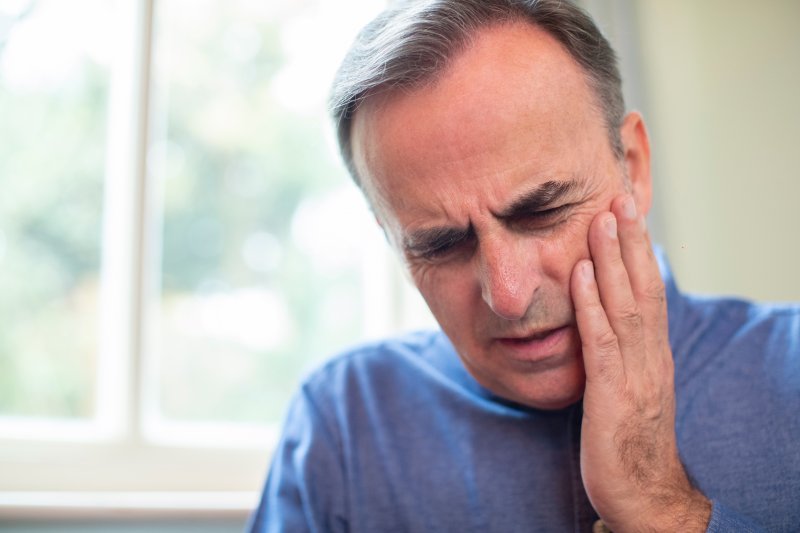 Accidents happen, and when they do, we need to act quickly to keep the damage to a minimum. Your teeth are strong and durable, but they can still be lost and broken. When they are, your first step should be to call the emergency dentist in South Jersey; the second should be to take the necessary precautions to keep your smile safe and your pain under control. Below are 4 common dental emergencies and some tips for dealing with them. Learn this information well so that you can take control of the situation as soon as the worst happens!
1. A Knocked-Out Permanent Tooth
When a permanent tooth is lost, there's only a very small timeframe for your dentist to try and replant it. Your goal should be to get to the dental practice as soon as possible while protecting the tooth. Try to put it back in its socket if you can. If that isn't possible, you should at least keep it moist by storing it between your cheek and gums or by placing it in a glass of milk. Avoid touching the root or immersing the tooth in water; both of these actions could cause irreversible damage.
2. A Cracked Tooth
While some cracks are actually harmless, others are so deep that they expose the tooth's pulp (the innermost layer filled with nerve endings) to bacteria. Rinse with warm water to clean the area, and avoid chewing with that side of your mouth. Apply a cold compress to keep any swelling under control. If there's bleeding, apply a piece of gauze for about ten minutes to try and stop it.
3. Toothaches
First, make sure there isn't anything stuck in your mouth by gently flossing around the affected tooth. Then rinse with warm salt water to clean out your mouth. You can try and use ibuprofen or another over-the-counter medication to keep the pain under control, but under no circumstances should you place aspirin directly on the aching tooth or the gum tissues.
4. Lost Crown
Most teeth that receive crowns have been badly damaged or weakened; thus, if you end up losing a restoration, avoid chewing with that side of your mouth. Try to save the crown when possible. Sometimes you can reattach it with dental cement, but remember that this is a temporary fix and won't last as long as the bonding agent your dentist uses.
When you call your dentist for an emergency appointment, they might give you additional instructions over the phone for treating your damaged tooth before your appointment. Follow these instructions closely and try to get to the office before your appointment time, if not immediately; the sooner your smile can be repaired, the better!
About the Author
Dr. David Crescenzo has spent his career pursuing continuing education to keep his skills up to date. As a member of the Academy of General Dentistry, he's skilled in treating various kinds of dental issues, and he can schedule same-day appointments for patients that need urgent care. To schedule an appointment at his practice, Center for Advanced Cosmetic Dentistry, visit his website or call (609) 561-0058.
Comments Off

on 4 Common Dental Emergencies and How to Handle Them
No Comments
No comments yet.
RSS feed for comments on this post.
Sorry, the comment form is closed at this time.