April 1, 2020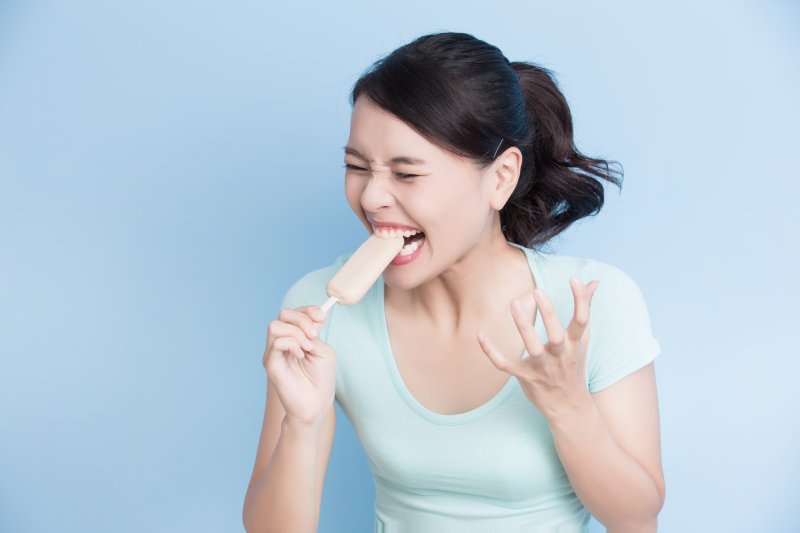 When you experience tooth sensitivity, it's your body's way of alerting you of a potential or existing problem. Because some issues are more acute than others, you need to know how to interpret the signs. Up ahead, an emergency dentist in Hammonton explains why you may be experiencing sensitivity and how to determine whether you need to request an emergency dental visit.
COVID-19 Protocols for Dentists
To help slow the spread of COVID-19 and to protect patients and dental professionals, most dentists have temporarily placed such procedures as dental cleanings and checkups, certain forms of restorative care and cosmetic dentistry on hold. However, many dentists are still available to provide emergency dental care. Therefore, if you find yourself in an acute situation, there's no need to suffer unnecessarily.
Understanding the Structure of Your Teeth
Your teeth are coated by the hardest substance in the human body – the enamel. Composed of calcified materials, it's able to stand up against the harsh environment inside your mouth to protect the crown of the tooth, which is the part that sits above the gum line. Because the enamel doesn't contain any nerves, if you're experiencing sensitivity, it means a portion of the dentin, that lies beneath it, is exposed.
The dentin contains small hollow tubes and canals (like miniature tunnels). If you consume foods or beverages that are hot or cold, you're likely to feel a sharp pain that shoots throughout the tooth.
Pinpointing the Cause of Your Tooth Sensitivity
Here are some more specific reasons for why you may be experiencing tooth pain:
Tooth decay
Worn fillings
Gum disease
Fractured teeth
Worn tooth enamel
Exposed tooth root
If your pain becomes acute and chronic, then it could be a sign that the problem has advanced. In such a situation, you should immediately reach out to your local dentist so that you can be treated.
Steps You Can Take at Home
For intermittent tooth sensitivity, you can take some precautionary steps at home until you can be seen by your local dentist. Here are two ways to ease your symptoms:
Desensitizing toothpaste – Contains compounds that help block transmission of sensation from the tooth surface to the nerve
Toothbrush with soft bristles – Helps to prevent any further damage to the enamel while still providing a means of thoroughly cleaning your teeth
As America flattens the COVID-19 curve, you will soon be able to visit your local dentist for an examination. Therefore, if you need any restorative care, a plan of action can be created to remedy your discomfort. For more intense situations that require immediate care, emergency help is available for you now.
About the Author
Dr. David Crescenzo earned his dental degree from Georgetown Dental School. He has since gone on to provide nearly 30 years of superb dental care. During these tough times, if you have a dental emergency, Dr. Crescenzo and his staff are available to provide the expert care you need to restore your oral health to normal. He treats patients at his private practice, and he can be reached for more information through his website.
Comments Off

on Experiencing Tooth Sensitivity? This May be the Reason Why
No Comments
No comments yet.
RSS feed for comments on this post.
Sorry, the comment form is closed at this time.