March 14, 2020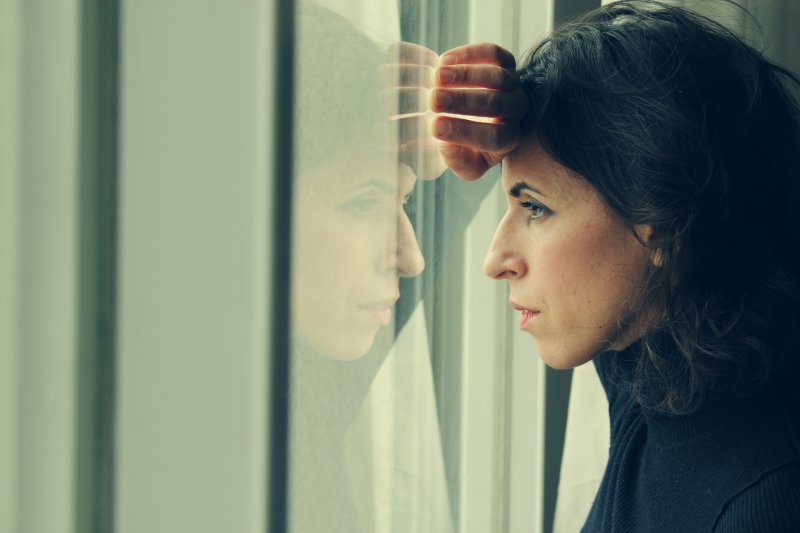 With COVID-19 keeping everyone inside as much as possible, it can be easy to develop bad oral habits or revert back to old ones due to newfound stress. In order to protect your oral health and avoid a dental emergency during the pandemic, you'll want to keep an eye out for these three bad habits, according to a South Jersey dentist. If you realize you are suffering from, don't worry, there are ways to break them.
Smoking and Using Tobacco
When you're on edge, worried about the future, or simply trying to find a way to pass the time, you might find yourself asking for a pack of cigarettes or other tobacco products at your local convenience store. Unfortunately, not only is tobacco an incredibly addictive (and expensive) habit, but it can cause permanent damage to your gum tissue and stain your teeth a dark yellow color. In severe cases, it can even cause oral cancer and tooth loss.
Instead of resorting to tobacco to calm your nerves, we recommend:
Meditating – Deeply breathe in and out in a quiet space by yourself.
Put on some calming music – Make sure the music you play doesn't trigger memories of when you would use tobacco.
Speak with friends and family – Conversation is a great way to destress entirely smoke-free.
Cooking and drawing – Whatever your creative outlet may be, it's a great way to distract yourself from tobacco and keep your hands busy.
If you find it difficult to quit on your own, ask your doctor about the best options to consider moving forward.
Biting Your Nails
Chewing on your nails is already unhygienic and damaging to your fingernails, and it can actually erode and chip your enamel as well. During times of stress, it can be easy to fall back on this bad habit. That's why we recommend you to:
Clip your nails short using a pair of nail clippers.
Wear gloves. Not only will this prevent you from biting your nails, but you'll be more sanitary around the house.
Confirm what triggers you to bite your nails. From there, you can find alternative ways to cope when you become stressed.
If going cold-turkey is too difficult, opt for not biting certain nails for an entire week. Once you meet this goal, move on to the next finger until you stop biting nails on both of your hands.
Snacking Throughout the Day
You're more likely to crave sugary and starchy foods when you're feeling stressed. Unfortunately, food and beverages containing high amounts of sugar and starch will only increase your risk for tooth decay. The best steps to avoid snacking on unhealthy foods can be found below:
Make sure you're eating enough healthy foods per meal.
Spread your meals throughout the day to avoid peaks and lows in your blood sugar, which trigger cravings for snacks.
Plan the meals and snacks you'll have throughout the day ahead of time.
Swap candy for fruits, such as apples, oranges, bananas, grapes, mangos, pineapples and other options!
Avoid going cold-turkey if you can. It's important to treat yourself once in awhile as a reward for not snacking throughout the day or overindulging. Stopping your snacks too quickly may increase your risk of cracking under pressure.
With more time to spend at home, now is the perfect moment to consider which bad habits you need to break!
About the Center for Advanced Cosmetic Dentistry
Dr. David Crescenzo and Dr. Joe Montalbano are happy to help patients during these difficult times however possible, whether it's seeing them for dental emergencies or making sure they have their dental appointments for non-essential services rescheduled at a time that works for them. To learn more about the office, see them for a dental emergency, or get more personalized advice on how to break your bad oral habits, you can contact them through their website.
Comments Off

on 3 Bad Dental Habits to Avoid During COVID-19
No Comments
No comments yet.
RSS feed for comments on this post.
Sorry, the comment form is closed at this time.